Welcome to CancerVictory!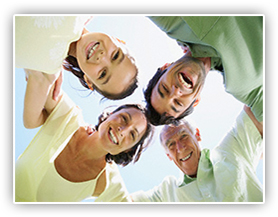 I am a cancer survivor and I created CancerVictory to share the things I learned from my own battle with cancer.
Here you will find lots of tips & advice as well as practical, useful products that helped get me through cancer treatment. I wanted to save other cancer patients the long and frustrating process of trial and error I went through to be comfortable, and I wanted to make it easier for family and friends to support their loved ones who are battling cancer. Here you find all sorts of great gifts for cancer patients. Practical things they can really use.
Surprisingly, many of these items are hard to find in a hospital gift shop or medical supply. You will not find any t-shirts, jewelry, candles or angels here. All the products on this website have been endorsed by cancer survivors and many of them were created by former patients.
My hope is that you will be inspired and encouraged and feel like you have the tools necessary for your own victory over cancer.
Let me show you what myself and other survivors have learned…..
Find us on Facebook